As one of Western Canada's largest specialty trade industrial contractors, we ensure that the mechanical insulation requirements are installed in a safe and cost effective manner. We offer supply, fabrication and installation of insulation and metal cladding for heat conservation, cryogenic and acoustic/noise control applications of process piping and equipment.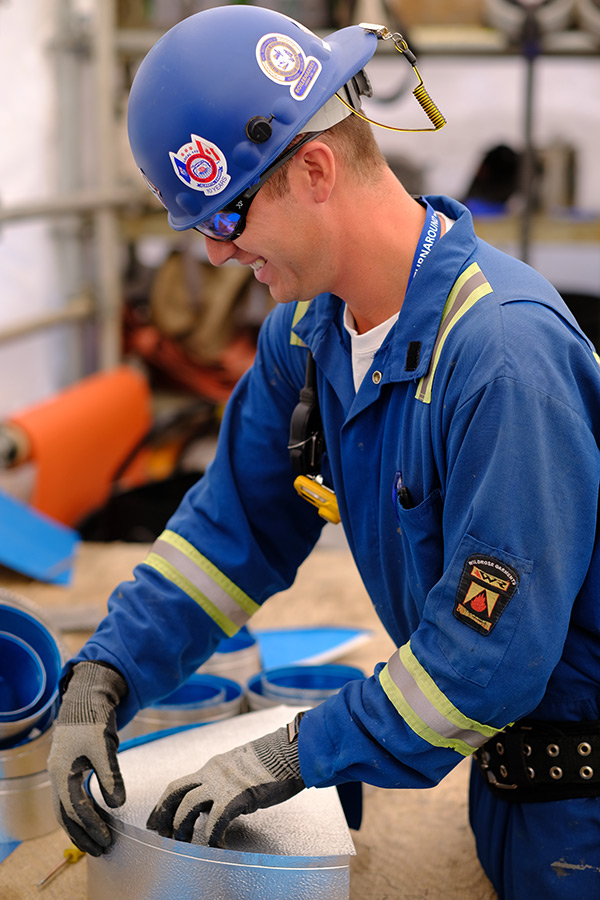 We provide trained applicators of pre-formed or custom fit Mineral Wool, Calcium Silicate, Foam Glass, Aspen Aerogel Products and Urethane products.
Insulated components often include: piping systems, pressure vessels, equipment, storage tanks, boilers, ductwork, precipitators, stacks, etc.
Park Derochie's fully trained project managers and estimators as well as our experienced supervisory personnel ensure that the mechanical insulation requirements are installed in a safe and cost effective manner. Our extensive project management and cost control systems are designed to provide accurate reporting that is compatible to virtually any client system.
Other installation services include:
Maintenance services for industrial facilities
Firestopping for mechanical and electrical systems
Custom removable insulation covers for valves, pumps, & turbines
Specialized cladding of any insulated industrial components
Supply and installation of custom fabricated fireproof Stainless Steel flange and valve enclosures
The combination of Park Derochie's corporate safety, business philosophy and core personnel provides a solid foundation to ensure your project is completed safely, on time, and on budget.
SOFT COVERS
The soft covers we provide are made with only the highest quality materials and have an enormous cost savings advantage. They are quick, easy to remove when needed and are reusable. These applications range from; small valves to large equipment and can be specified from freeze protection to noise reduction.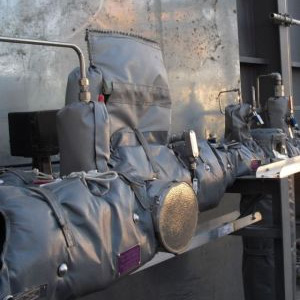 Spray Foam Insulation
Spray-applied Polyurethane Foam (SPF) roofing can provide up to 30% savings in both heating and cooling costs. In fact, full cost recovery can occur in as little as five years!
Great for:
Tar and gravel roofs
Tin Roofs
Flat Roofs
Sloped Roofs
Quonsets
New Roofs
Schools
Hospitals
Offices
Warehouses
Rinks
Old Roofs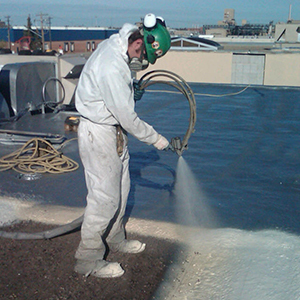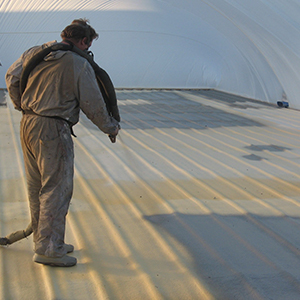 Asbestos Abatement
Regardless of size, every abatement project is performed utilizing trained asbestos removal professionals in conjunction with government regulations and project site requirements. Our strict adherence to regulation and procedure ensures the health and safety of all personnel, the integrity of the abatement and ultimately results in an environmentally friendly solution to an otherwise hazardous situation.
Park Derochie specializes in the removal of all asbestos types in all industrial and/or commercial settings including but not limited to industrial piping insulation, pressure vessel insulation, sprayed wall / roof insulation, Trafford tile, floor tile and friable ceramic fibre insulation.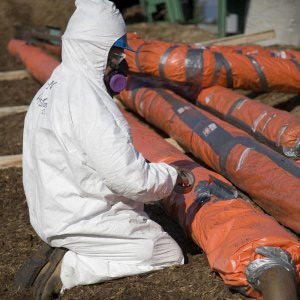 Please fill out the form and one of our sales representatives will promptly get in touch with you.