"THE GAME CHANGER" IN SCAFFOLDING
In 2017, HAKI and Park Derochie entered into an agreement where Park Derochie would become the exclusive provider of HAKI Universal material in North America.
Why HAKI?
For Park Derochie providing "Best in Class Services" means using "Best in Class Products." Choosing to partner with HAKI provides our clients in North America with a system that addresses the "3" most important factors in determining the "right" scaffolding:
Safety
Products are 30% lighter, preventing injury and saving time
Requires 90% less use of tools which highly reduces the chance of dropped objects
Workers are behind collective measures 100% of the time, preventing falls
Every Ledger is load bearing
Can be built suspended or built and moved into place
Standard tube & spigot are made as a single unit, making them stronger and safer
Standard with pockets at the same level, meaning you can erect beams and decking at the same heights in all directions, preventing dangerous edges and tripping hazards
HAKI has a comprehensive program for safe workplaces and more than 50 years' experience
Quality
Most adaptable scaffold system on the market, suitable for all types of jobs
Hot-dipped galvanized high tensile steel or aluminum is exceptionally hardwearing
Standard components are robot or machine-welded
Made in Sweden and Hungary using the latest technology
Continuous quality control and full traceability
Approved up to load class 6
Welder's certified in accordance with EN ISO 3834-3
Manufactured in accordance with EN 12810 and EN 12811
Component type examine by SP Technical Research Institute of Sweden
Continual product development
All HAKI systems are compatible with each other
Extensive training and customer support assistance
Productivity
Bay length up to 3 metre
Rounded end of spigot allows simpler and faster erection
No tools needed for erection or dismantle
Patented spring locking catch, easily operated with thumb
30% fewer components make for quicker simpler erection
20% plus more productivity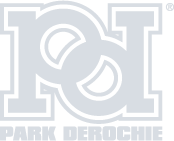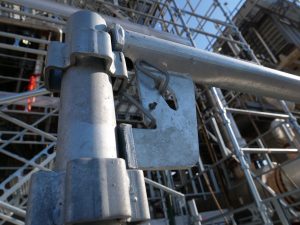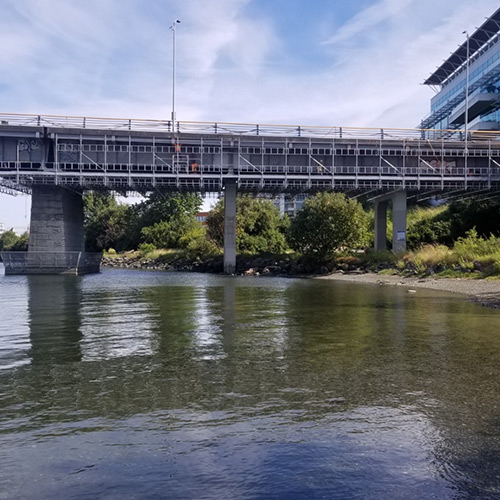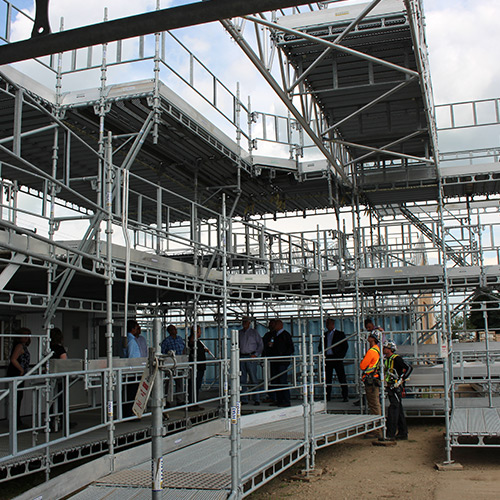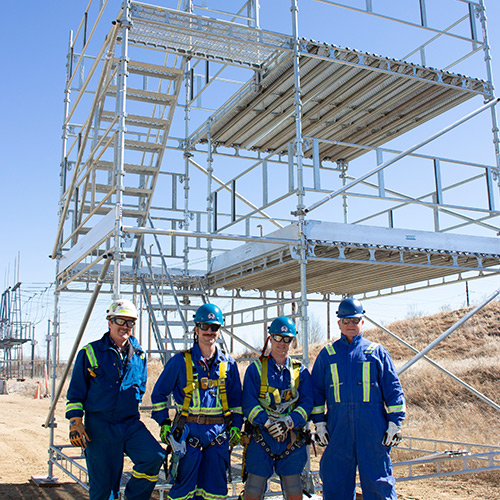 HAKI UNIVERSAL
HAKI Universal is a Swedish designed and manufactured scaffolding system which has been in use for over 60 years. It has all the same basic components of a regular scaffold (standards, ledgers, braces and planks) but also has several unique components which makes it the most adaptable, engineered system in the world.
Its key design features that make it different include:
4 point connection system (2 on each end) which clicks in place without the use of tools
Stronger material and therefore being safer and more adaptable to congested environments
Lighter composition of materials making it easier, safer and faster to use
Overall requirement for less pieces compared to other scaffold systems
Fully compatible with other systems, particularly tube & clamp
HAKI Universal is a modular scaffolding system that can be utilised on applications from the simple to the most complex. For even advanced constructions in building projects, industries, shipyards, offshore installations and refineries.
HAKI BEAM RIDERS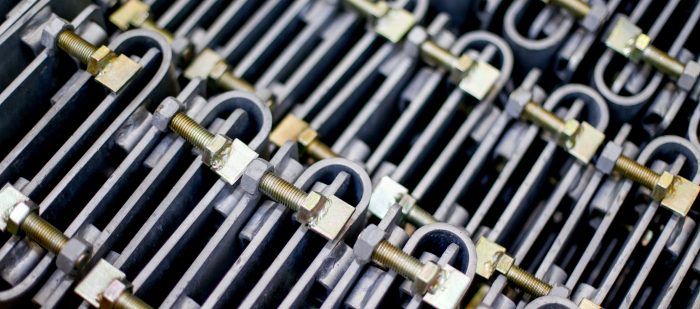 The HAKI Beam Rider is the key component which makes the HAKI Universal scaffolding system so adaptable and versatile. It is used to increase the versatility of the HAKI Universal system to a significant extent. Using the beam riders, ledgers and transoms can be fitted at right angles to one another anywhere within the scaffolding.
Applications:
Next to projecting sections of facades
Under butt joints in longitudinal decking
Next to recessed sections of façade and extra bay is erected inside the ordinary bay
HAKI STAIRCASES
Make your jobsite safer by fitting stairs where they've never fit before. Much of the HAKI Universal design is based on the elimination of ladders and incorporating a safer access using stairways.
HAKI STS STAIRS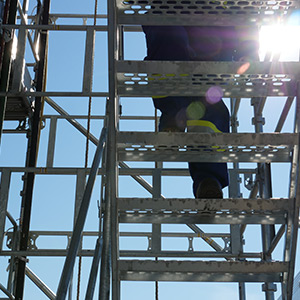 Typical use is for multi-level stair towers but can be incorporated into a standard scaffold
Uses only 7 pieces per level compared to 23 pieces for the typical all-around system
Material for each level weighs only 209 pounds compared to 547 pounds for the all-around system
No tools required for installation (not even a hammer!)
HAKI Slim Stair (UTV)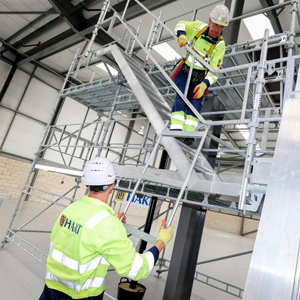 It replaces the ladder inside a scaffold for a safer solution. This space saving compact design can be erected inside and outside of the scaffold as well as a in a standalone tower. The small footprint stair provides the most efficient use of space while the convenient 44 degree angle of inclination offers optimum user comfort.
For use when a standard size stair tower is too large
Minimum space, maximum utilization
Stair is only 0.6m (1.97 ft.) wide – fits in the space of a ladder
2m (6.56 ft.), 1.5m (4.92 ft.), 1m (3.28 ft.), 0.5m (1.64 ft.) lift heights
Side and end access
Safe and easy access for people and materials
Light weight single component for fast and safe install.
HAKITEC 750 Trusses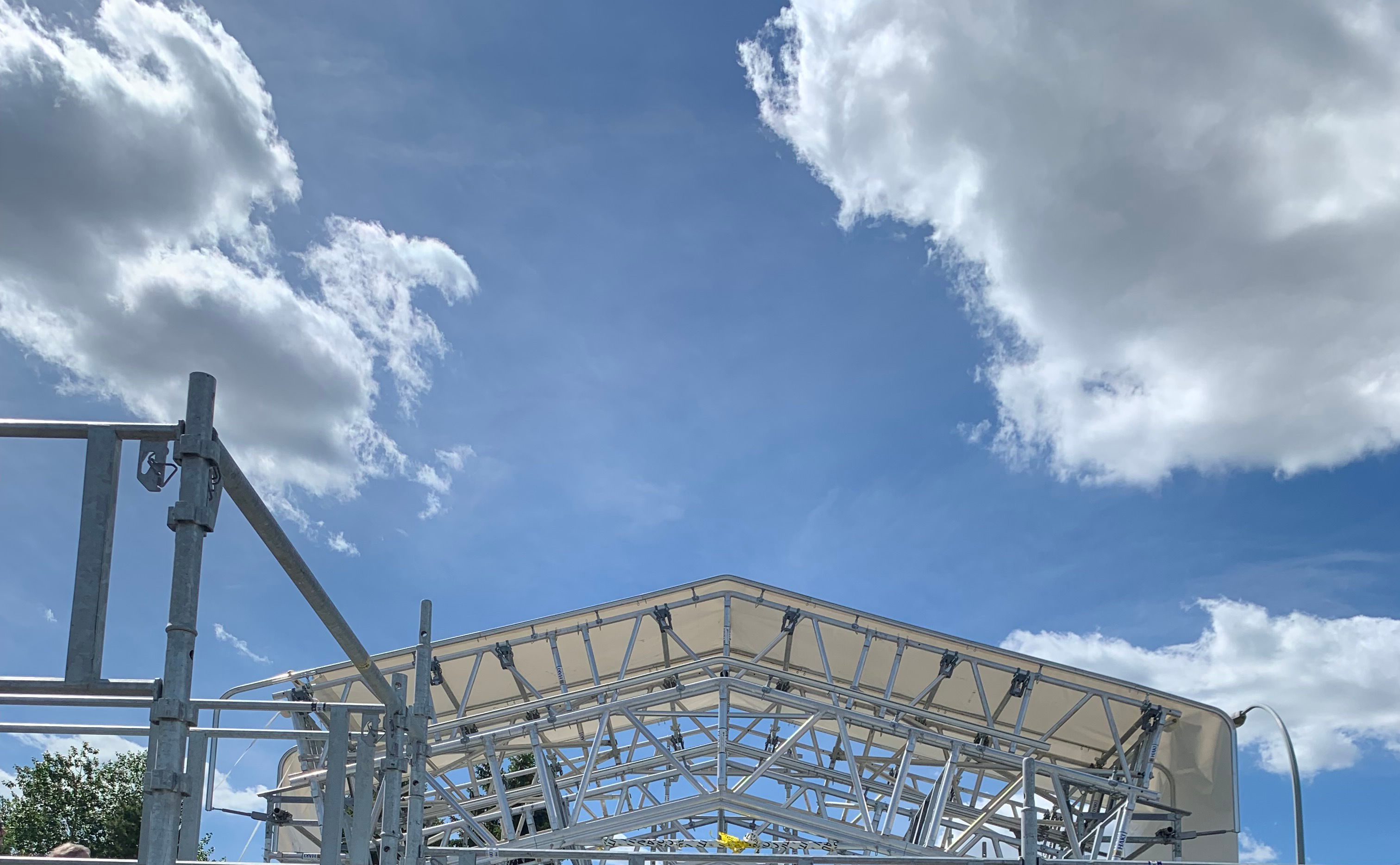 The HAKITEC 750 Trusses can be used to build roof (rolling or static), as well as span large distances; work great for bridges! This system allows us to span greater distances then other systems reducing touch (pick up) points and expands the options of what we can build for.
Please fill out the form and one of our sales representatives will promptly get in touch with you.