USING THE BEST
Park Derochie is determined to providing the 'Best in Class' service, which means using "Best in Class Products." This is why we have chose to partner with leading global scaffolding manufacturer, HAKI.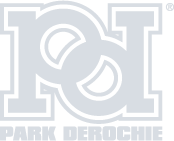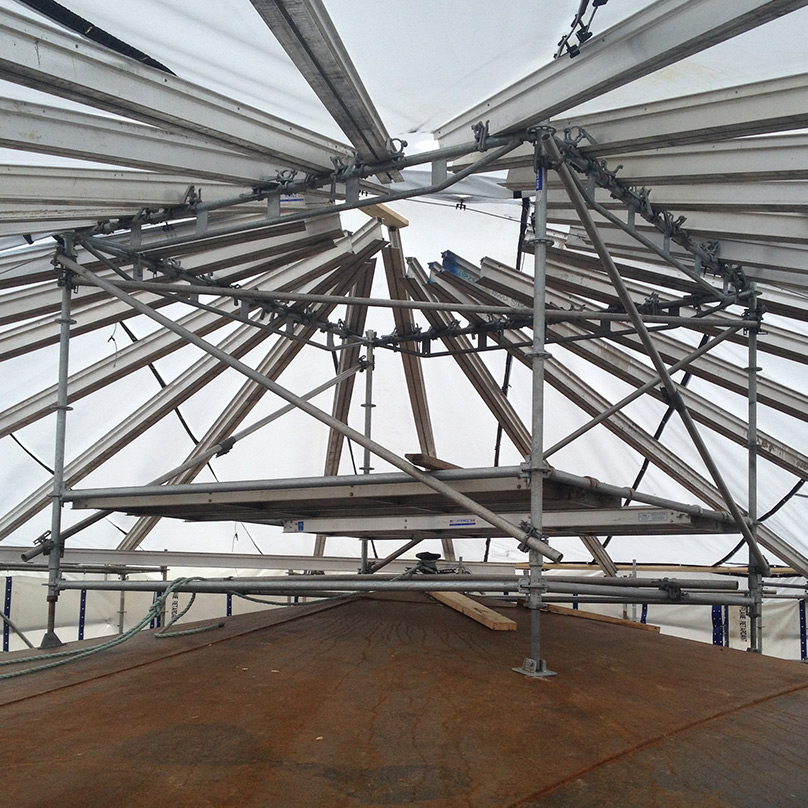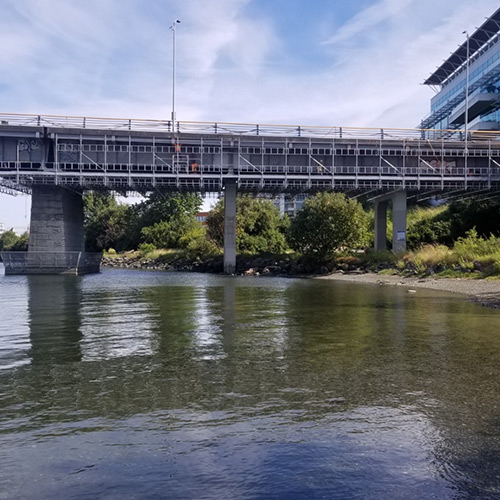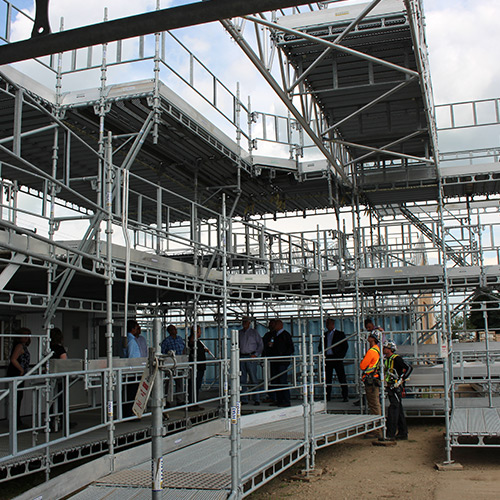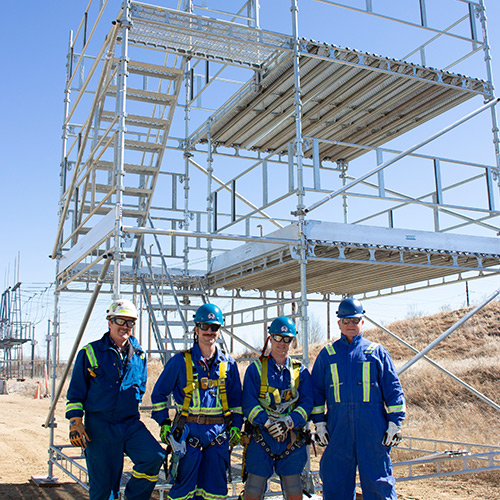 HAKITEC 750 Trusses
The HAKITEC 750 Trusses can be used to build roof (rolling or static), as well as span large distances; work great for bridges! This system allows us to span greater distances then other systems reducing touch (pick up) points and expands the options of what we can build for.
HAKI BEAM RIDERS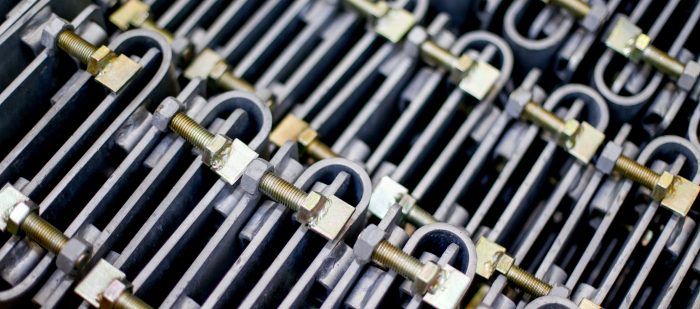 The HAKI Beam Rider is the key component which makes the HAKI Universal scaffolding system so adaptable and versatile. It is used to increase the versatility of the HAKI Universal system to a significant extent. Using the beam riders, ledgers and transoms can be fitted at right angles to one another anywhere within the scaffolding.
Applications:
Next to projecting sections of facades
Under butt joints in longitudinal decking
Next to recessed sections of façade and extra bay is erected inside the ordinary bay
HAKI STAIRS
With multiple sizes and configurations available all HAKI stairs can be adapted to suit most situations, making access safer on site.
HAKI Stair Tower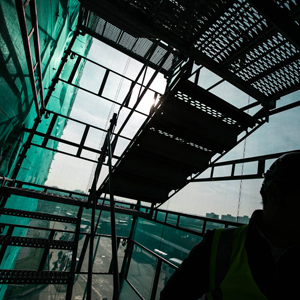 In addition to all the benefits offered by the original Stair Tower, the following have been added:
For all markets, from construction to power generation
Significantly lower weight than earlier designs – on account of high tensile steel
Double and single stair widths
Can be installed with clockwise or anticlockwise stairs as well as with parallel, double stair – flights – improving adaptability
Stair flights and infill platforms can be locked to each other
Lighter weight stair components makes for easier installation
In addition to ledger beams LB, single tube beams ERB can also be used for greater free height
Multi-directional access ways
Large, level landings in all directions
Fully hot-dipped galvanized finish – reduces maintenance
HAKI Slim Stair (UTV)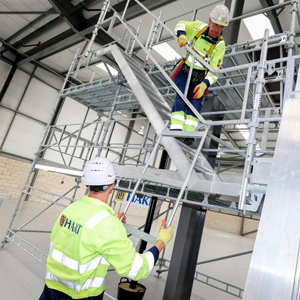 It replaces the ladder inside a scaffold for a safer solution. This space saving compact design can be erected inside and outside of the scaffold as well as a in a standalone tower. The small footprint stair provides the most efficient use of space while the convenient 44 degree angle of inclination offers optimum user comfort.
For use when a standard size stair tower is too large
Minimum space, maximum utilization
Stair is only 0.6m (1.97 ft.) wide – fits in the space of a ladder
2m (6.56 ft.), 1.5m (4.92 ft.), 1m (3.28 ft.), 0.5m (1.64 ft.) lift heights
Side and end access
Safe and easy access for people and materials
Light weight single component for fast and safe install.
HAKI Universal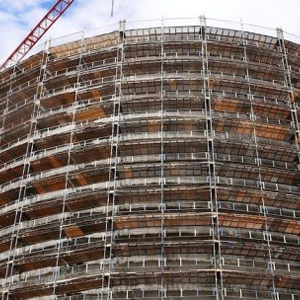 Although lending all the same safety features as independent scaffolds, the HAKI Universal scaffolding system also delivers some unique benefits when used for more complex circular scaffolds.
Horizontal components to be turned 7° relative to the standard
Scaffold can therefore be rotated by up to 14° on plan at each standard to create a circular structure.
Can be erected with systemized components without need for tube and fittings for handrails and infills
Uses Advanced Guard Rails to provide optimum collective fall protection.
Please fill out the form and one of our sales representatives will promptly get in touch with you.